iCOR Training 2018 – «It's not another programme.»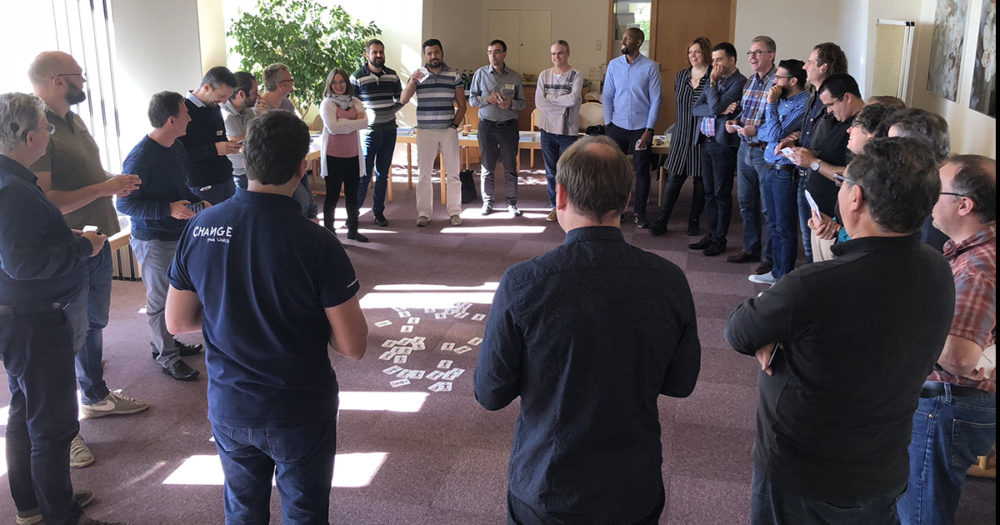 iCOR STANDS FOR INTER-GENERATIONAL CHURCH OF REFUGE.
October 18, 2018 | Freudenstadt, Germany. | Harald Giesebrecht, EUD NEWS and TED NEWS.
"This is not another programme. Not one more thing on the pastor's to-do list", Stephan Sigg told the participants gathered for the iCOR training for trainers in Freudenstadt, Germany the last week of September.
Twenty-four participants from across TED and EUD, including both Division and Union youth leaders, were assembled to immerse themselves in the secrets of iCOR. The presenters were the European pioneers of the initiative: Stephan Sigg (president of the Switzerland Union Conference) and Bert Seefeld (Youth director of North-German Union Conference).
iCOR stands for Inter-generational Church of Refuge. It is based on the biblical vision of the Church as God's family, a safe home where spiritual growth and discipleship happens in the context of loving relationships. This is not a new dream for most churches, but with German and Swiss thoroughness and help from professional 'change experts', Stephan and Bert have developed iCOR into a practical instrument that will turn this dream into a reality for any church board that adopts it.
This is what convinced many of the participants: the initiative does not focus on what a church should do. "It is not another programme. Programmes only make sense when they are part of a process," Stephan said. iCOR sketches a process that goes deep below the surface, into the often-unconscious culture, values and very being of the community. Working both with individual and corporate values, a vision of the future is anchored in the deepest longings of the group. Only when the church together, across the generations, formulates what it would mean to them to be the community of Jesus, is there time to experiment with surface changes. But it is up to the individual church what this should look like in their setting.
iCOR is not a quick-fix. Its dream is as old as Christianity, and its implementation must be continuous. However, working from shared, stated values makes the long-term process sustainable, natural and dynamic, and less dependent on the pastor.
In iCOR, the deepest values are not church growth or youth retention.  The dream is instead to BE the community of Jesus that loves enough to foster relationships, nurture spiritual growth, serve others and empower a new generation. Incidentally, such a community, research shows, has a higher chance of retaining its youth. Moreover, churches where youth are active also have a higher chance of growing.
he participants in Freudenstadt reacted with optimism and a consensus that this resource must be made widely known and accessible, not only for the sake of the youth, but for the sake of all generations and the future of the Church in Europe. The feedback was overwhelmingly positive with comments like:
"I leave with a lot of enthusiasm."
"It is another way of integrating my personal faith, values and desires for the Church."
"iCOR has made me optimistic for the future of Adventism in Europe"
Other reflections focused on how the programme could make the Church prosper:
"For me iCOR is fresh air for our community and our churches. An opportunity to reflect on the needs and values in a world that needs love."
"The Church has produced many good programmes to involve their members, but iCOR is an initiative to transform the members into better persons and into the loving family of God"
"It is a powerful tool to unite the Church to bring the final message to the world. It is a tool that will show the church members that each one is extremely important and unique for the proclamation of the final message"
Or as one participant put it: "For me, iCOR is a matter of surviving".
iCOR comes with a lot of tools: an information brochure, a church board guide, video clips on values with a study guide, and also an in-depth study guide on the entire process. In addition, there are helpful pedagogic tools for use when taking a group through the process. You can read more at www.icor.church or contact Trans-European Division Youth director, Zlatko Musija or Inter-European Division Youth director, Jonatan Tejel, for more information.